Rehabilitation International (RI)
Global was established in 1922, with the current chairperson, Ms. Zhang Haidi, the chairman of
the China Disabled Persons' Federation
. There are about 1,000 members in nearly 100 countries, which is a leading professional organization to promote the social inclusion and rights of disabled persons and enhance the equal opportunity of participation for disabled persons and their families in the community. 
In 2017, the organization was honored to formally apply to become a member of the Macao region of RI, and has successfully held the "Rehabilitation International Asia-Pacific Region Conference", "Rehabilitation Equipment and Assistive Devices Exhibition" and "Disability Art Exhibition" for three consecutive days in 2019. Bringing together more than 1,300 members from Rehabilitation International and people from more than 20 countries and regions to share and discuss issues about disability, rehabilitation, and social integration.
As RI approaches its centenary, RI gathered well-known experts from different fields to form an editorial committee, and published the e-book "
Memoirs of Rehabilitation International's Centennial 1922-2022
" last year, a participatory publication, documenting in words, pictures, and videos, members' contributions to the RI family, people networks, landmark events and policy statements, and global and regional impacts in witnessing a hundred years of humanitarian empowerment. This webinar was organized by the RI e-book editorial committee, hosted by
the Fuhong Society of Macau
, and fortunately received support from all walks of life, including
Rehabilitation International
,
Hong Kong Joint Council for People with Disabilities
, and
MGM Macau
. As a member of the Macao region, the organization participated in the editing and production process of the e-book, and became a member of the editorial committee, sharing the results of concerted efforts with the public through different channels.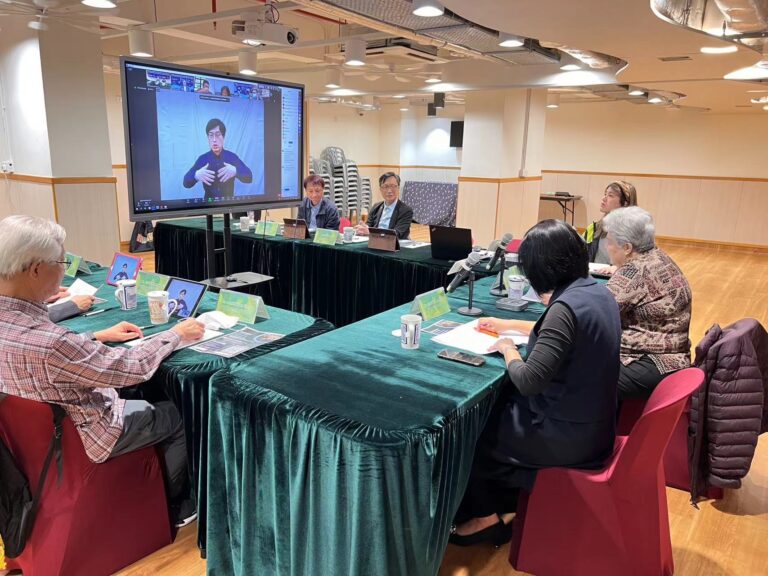 This webinar is based on the e-book, Senior experts who serve on the RI E-Book Editorial Committee and who are world-renowned experts in their respective fields will speak on the following areas in which RI has been recognized as a pioneer and promoter over the past several decades. The speakers included
Professor Ryo Matsui
, Immediate Past Secretary General of
Asia Pacific Disability Forum (APDF)
, Professor Emeritus,
Hosei University
,
Ms. Etsuko Ueno
, Adviser,
Japanese Society for Rehabilitation of Persons with Disabilities (JSRPD)
and Former Vice Chairperson of
CBR Asia-Pacific Network
,
Ms. Chikako Kohyama
, Former International Coordinator for IAF and
Japan Organization for Employment of the Elderly, Persons with Disabilities and Job Seekers
,
Ar. Joseph Kwan MH
, Vice-President Asia Pacific, Rehabilitation International (RI),
Mr. Hang-sau Ng
, Member of the Editorial Committee, and Rehabilitation International (RI) National Secretary for Hong Kong Special Administrative Region, China, and other experts from Hong Kong.
The webinar brought together 76 local people and people from all over the world to participate, including practitioners, scholars, and representatives of organizations for persons with disabilities. Ms. Maria de Fatima Salvador dos Santos Ferreira, President of General Assembly, Fuhong Society of Macau, and Deputy Vice-President Asia Pacific, Rehabilitation International(RI), also participated in and act as a moderator., leading the smooth operation of the meeting. Through this webinar, we maintain a bridge of friendship with the world, broaden its international perspective, pay attention to the affairs of the disabled, and strengthen the understanding and support of the local and all sectors of society for the disabled. We would like to thank all the experts and people who participated in this webinar, which have played an important reference role in the current development of the rehabilitation industry.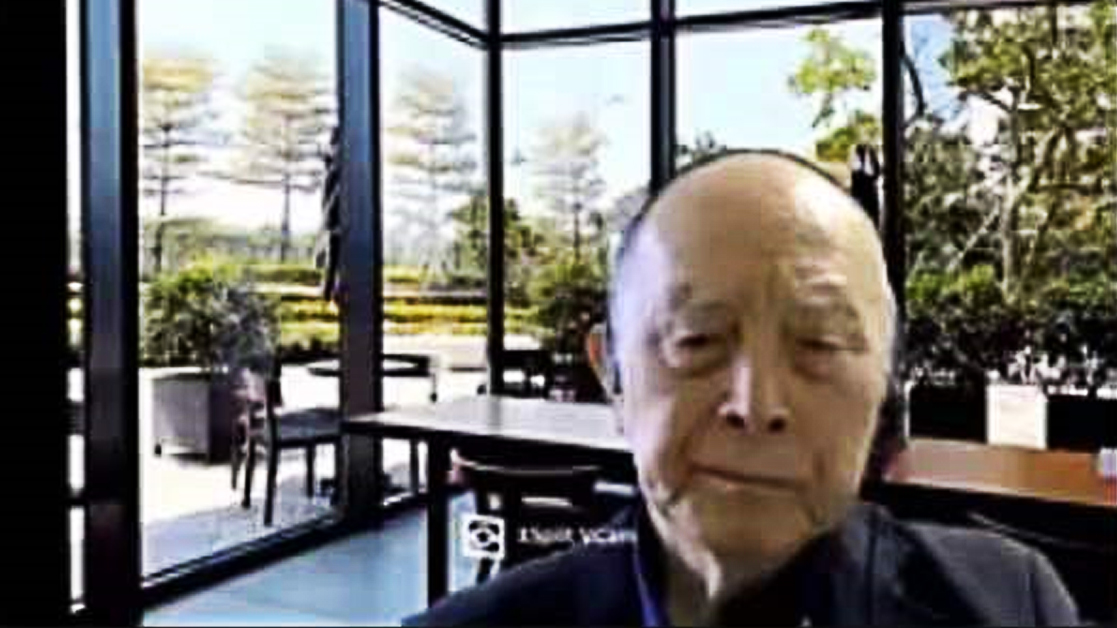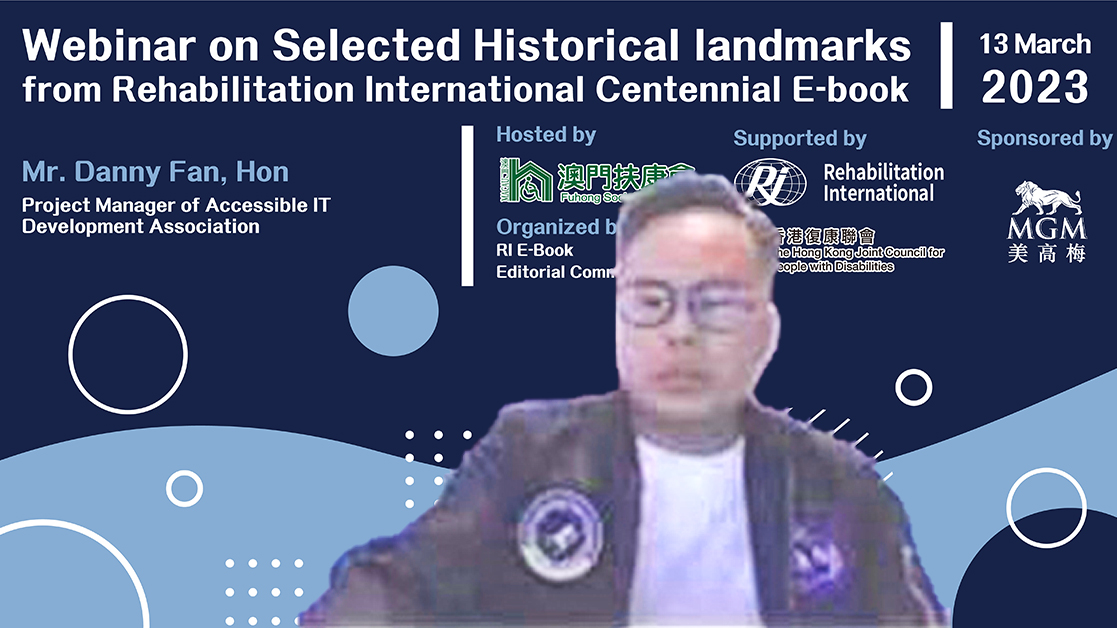 In the past 100 years, Rl has transcended countries, races, and ideologies to advocate for human health and the rights of the disabled. In May this year, the Centennial Celebration will be held in Beijing, reviewing the century-old development process and summarizing the experience. The organization expects to continue to implement the "Convention on the Rights of Persons with Disabilities", and the "2030 Agenda for Sustainable Development", and to promote the protection and inclusive development of persons with disabilities globally and locally.