RI is a global network of people with disabilities, service providers, researchers, government agencies and advocates promoting and implementing the rights and inclusion of people with disabilities. RI is a:
unique organization — both cross-disability and cross-disciplinary
democratic organization governed by an Assembly – representing its member
organizations – that meets annually to discuss the general policies of the organization
matrix organization, with regional leadership in Africa, the Arab region, Asia, Europe, Latin America and North America It also has seven Standing Commission of experts working on specialized aspects of the field: education; health and function; international technology and accessibility (ICTA); Leisure, recreation and physical activities; policy and services; social; and work and employment RI and its members develop and promote initiatives to protect the rights of people with disabilities and improve habilitation and rehabilitation and other crucial services for people with disabilities. RI also works toward increasing international collaboration and advocates for policies and legislation recognizing the rights of people with disabilities and their families. The rising challenges in mobilizing resources for supporting participation in regional and sub-regional disability advocacy programs to raise disability awareness in the Asia-Pacific region, which is home to around 60 per cent of the world's population, an estimated 15 per cent of whom live with some form of disability; Low level of awareness, among the general population of the Asia-Pacific region, including the disability sector, regarding the Convention on the Rights of Persons with Disabilities (CRPD), the Incheon Strategy and the Sustainable Development Goals (SDGs), and even less awareness regarding the implications of these important United Nations instruments for persons with disabilities; We will facilitate the formation of a joint platform and enhance multisector partnership with the Governments and peoples of the Asia-Pacific region, to support disability-inclusive policies and measures, to proactively expedite follow-up efforts on the Beijing Declaration and Action Plan to Accelerate the Implementation of the Incheon Strategy, ensuring "No One is Left Behind" in equitable sharing of development progress.
Zhang Haidi – RI PRESIDENT
Reg
arded as China's Helen Keller for her outspokenness on disability rights, Zhang Haidi is the chairperson of the China Disabled Persons Federation and the President of Rehabilitation International. Born in Jinan, Shandong Province, Zhang became a paraplegic at age five due to complications from polio. Unable to attend school, she educated herself to university level, learning several foreign languages including English, Japanese, German and Esperanto. Zhang started writing and translating in the 1980s, authoring her life story Beautiful English in both Chinese and English. As well as the novel, A Dream in Wheelchair. Zhang holds a Master in Philosophy from Jilin University. In 2017, marked the beginning of the four-year tenure of RI's new President, Madam Zhang Haidi, from the China Disabled Persons Federation (CDPF). A woman with a disability, Zhang Haidi has officially assumed the organization's Presidency at RI's 23rd World Congress held in Edinburgh, Scotland in October 2016. She brings into RI her perspectives and life's work as an accomplished advocate for disability rights and the pride of China. As a self-accomplished woman, the new RI president epitomizes what a person with a disability can achieve in making a difference for others notwithstanding her disability.  Furthermore, Madam Zhang Haidi has led Rehabilitation International to formulate new strategic plans, identify key areas, and vigorously promote a series of reform measures with a pragmatic and efficient style. All members are full of confidence in the future development prospects of Rehabilitation International. She was then re-elected as President of Rehabilitation International with a term of 2020 to 2024. It is highly recognized by her colleagues from all over the world for her hard work in the past two years, and also reflects the full recognition of the international community's achievements in the development of China's disability.
Joseph Kwan – VICE-PRESIDENT, ASIA & PACIFIC
Joseph Kwan is an Architect and Consultant in Universal Accessibility who received his architectural training in Australia, and later in Environmental Psychology from the United Kingdom. He is awarded the degree of Doctor of the University by the Queensland University of Technology Council in 2020.   He has more than 40 years of experience in international architectural practice having worked in Australia, United Kingdom, France and now over 30 years in Hong Kong. Joseph has been the Director of a Hong Kong NGO for 18 years that focused on making Hong Kong more accessible for the elderly and people with disabilities, to the built environment and public transportation. He is the Founding Director of UDA Consultants Ltd. (Universal Design and Accessibility Consultants) in Hong Kong since 2005. Joseph was a Consultant to the UN-ESCAP, on the preparation of a Technical Guideline on the "Promotion of Non-Handicapping Environments for Disabled and Elderly Persons in the Asia – Pacific Region", and also a Resource Person for the UN-ESCAP on "The Regional Training of Trainers Course on the Promotion of Non-Handicapping Environments for People with Disabilities". He is their current Expert/Consultant on the promotion of Barrier-Free Tourism in Asia and the Pacific. He was a Consultant to the Asian Development Bank (ADB) on the preparation of a Technical Guideline on "Universal Access to ADB Transport Projects", in addition to advising on accessibility to the proposed MRT Systems in Ho Chi Minh City, Vietnam. Joseph was a Member of the ISO (International Standards Organization) Working Group on the drafting of the Standard entitled: "Accessibility and Usability of the Built Environment" 2011, and is currently serving in the Working Group on the Review of this Standard. He is a Member of the Hong Kong Government Rehabilitation Advisory Committee (RAC), a Member of the Working Group on Hong Kong Rehabilitation Programme Plan (RPP) 2020-30 Review, a Convenor of the RPP Task Force on Accessibility and the Chairman of RAC Sub-committee on Access. Since 1987, Joseph Kwan has prepared over 300 Personal Injury legal reports, for people who sustained personal injuries, for the Legal Aid Department, private Solicitors and Lawyers in Hong Kong, the United Kingdom and Canada. He has extensive lecture experiences in the field of access and universal design at the local, regional and international level having lectured in 33 countries.
Maria de Fatima Salvador dos Santos Ferreira – DEPUTY VICE-PRESIDENT, ASIA & PACIFIC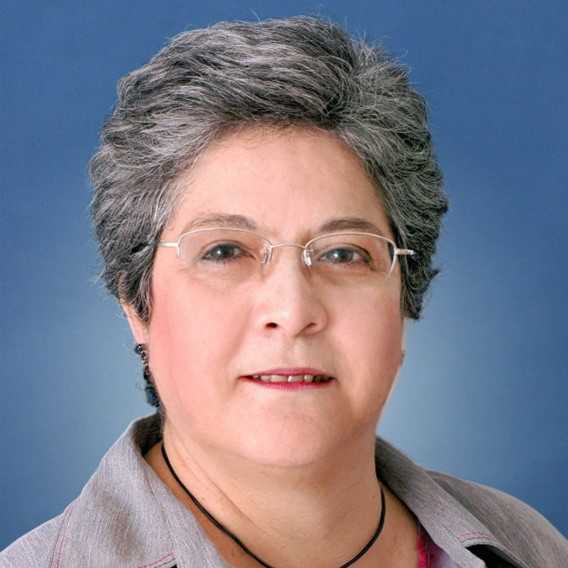 Fatima is the President of the Fuhong Society of Macau since 2003 and has also been the Director of the Social Welfare Bureau in Macau. With enthusiasm and the intention to keep providing services for society, she started the Fuhong Society of Macau and hopes to deliver a variety of opportunities for people with disabilities to develop their capabilities, actively integrate into the community, and live a wonderful life. She is newly elected as the Deputy Vice President for the Asia and Pacific Region, RI.   
Chul Jae Lee – DEPUTY VICE-PRESIDENT, ASIA & PACIFIC
Chul-Jae is also newly elected as the Deputy Vice President for the Asia and Pacific Region. He currently serves on the Executive Committee of RI Korea. He is an entrepreneur with a major in neuroscience. Having lived with disabilities as well as witnessed a collective power in adopting the Americans with Disabilities Act (ADA), he is well aware of the significance of the voices of persons with disabilities, as well as of the remaining challenges to be further tackled. CJ has taken a leading role in establishing the very first Children's Rehabilitation Hospital in Korea.
Founded in 1922, Rehabilitation International (RI Global) is a worldwide organization comprised of people with disabilities, service providers, government agencies, academics, researchers and advocates working to improve the quality of life of people with disabilities. With member organizations in more than 100 countries and in all regions of the world, RI Global also provides a forum for the exchange of experience and information on research and practice.